Alliages industries industrial silver metal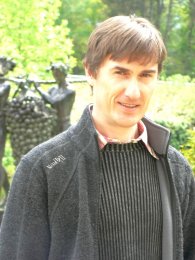 " We offer a mix of technologies involving the metallurgical Know-How, the coating and the powder processing as well as the metal handling". We are in a position to fulfil the needs in every industrial compound, whether it refers to simple or complex products, from the standard to the very specific ones.M. Gérard Pougeon, General manager from 1996.
Alliages Industries was created in 1982 being the french leader in the metal processing and the relevant applications.
The brazing alloys are manufactured in compliance with the Quality Standards, from the purchase of the raw materials to the finished Product.
Tapes, sheets, tubes, silver wires and flux-coated brazing products for specific appliances, this is the wide range of Technological Products which the Brand Alliages Industries is developing in compliance with the needs of the operators as well as the end-users in every industrial field.
Our products From the standard product to the customized one
Alliages Industries have collected a wide experience in the engineering and transformation of the silver alloys and relevant products.
In view with the aim of improving the service to our customers and partners, we have created this new Website (fully free besides the legal obligation of registration), reporting new and useful technical informations for both the industry as well as the operators and traders.
AI France is putting the experiences achieved in the field of the gas fittings to everybody's disposal. A COFRAC process certification consents the industry as well as the operators to proof their compliance with the domestic rules (ATG-Certigaz) as well as to showing their knowledge in keeping the quality procedures up-dated and under control (SINCERT homologation).
Having been reported as the primary Website for both the cooling and the sanitary field, this newest edition is being very positively influencing and supporting a potentially well-established market niche; this is the reason why the Company Alliages Industries have focused to re-double their stock capacity in order to absorb 40% of the growth reported in 2017-20118
The development of our new Italian production unit for fluxes and coating -Alliages Italia - as well as the consolidation of our market shares in North- Africa was the target in 2019